PROJECT INFORMATION
☘ PROJECT NAME: AQUA WATERFRONT CITY – RIVER PARK II PROJECT
☘ INVESTOR : DA LAT VALLEY REAL ESTATE COMPANY LIMITED

☘ GENERAL CONTRACTOR : NOVA E&C JOINT STOCK COMPANY

☘ LOCATION : LONG HUNG COMMUNE, BIEN HOA CITY, DONG NAI PROVINCE

☘ TYPE OF PROJECT : TOWNHOUSES

☘ SCOPE OF WORK : CONSTRUCTION CONTRACTOR OF STEEL STRUCTURE, FINISHING & RAW MEP OF 104 TOWNHOUSES INCLUDING 68 TOWNHOUSES OF AREA A74 AND 36 TOWNHOUSES OF A71 AREA

☘ SCALE : LAND AREA OF 23,170.86 M2; CONSTRUCTION AREA OF 6,487.20 M2

☘ PERFORMANCE TIME : 2022

PROJECT OVERVIEW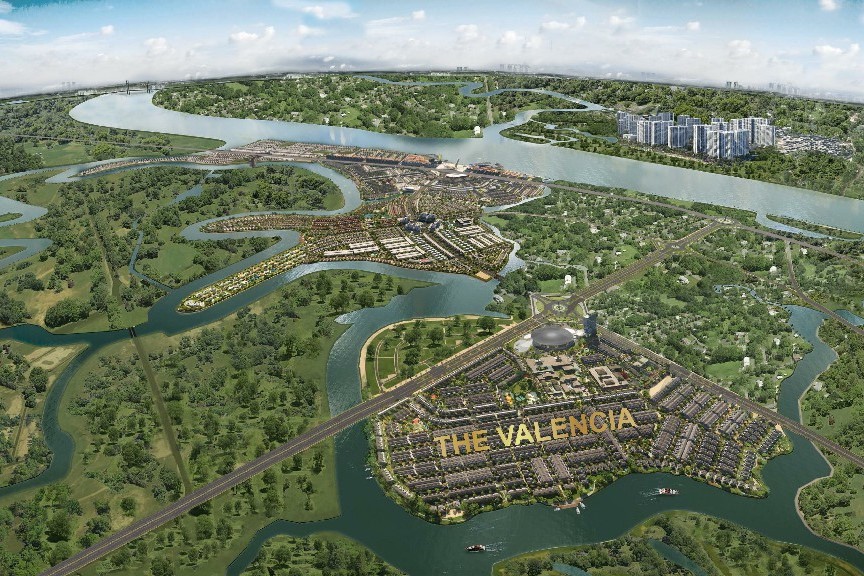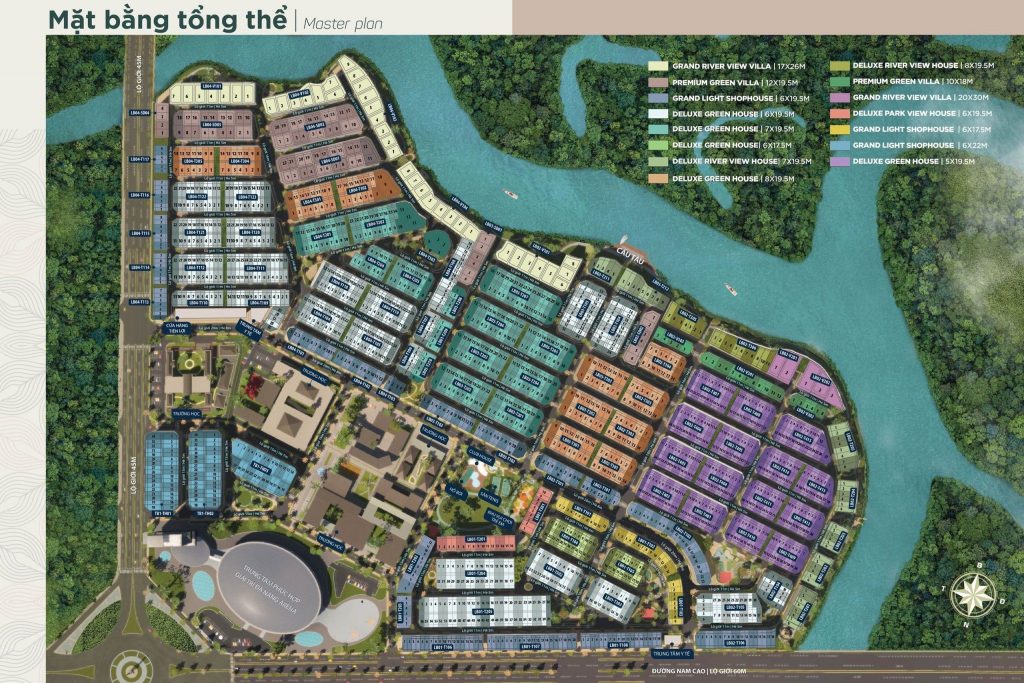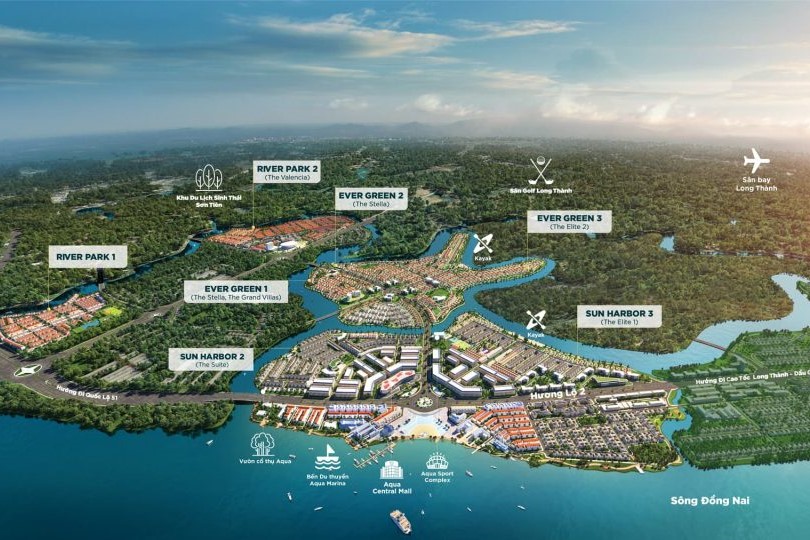 🏞 The project subdivision has an area of ​​64.5ha, belongs to the Aqua Waterfront City project of the overall Aqua City project – a synchronous and complete eco-urban area planned on a total area of ​​nearly 1000ha made by Novaland Group. Investor, General Contractor Nova E&C is located in Long Hung Commune, Bien Hoa City, Dong Nai Province. GBplus as a construction contractor will carry out Structural, Rough Finishing and M&E for 104 townhouses including 68 units in Area A74 and 36 units in Area A71 of River Park II – Aqua Project Waterfront City.
The River Park II subdivision of the Aqua City Dong Nai project was built with a location located in the central area of ​​the project, increasing connectivity, trade, and regional linkage from the project to the whole area. Location at the intersection between two major roads: Nam Cao Road – 60m – 45m wide. River Park II is surrounded by a green river system; creating a new quality of life that is both private and classy; easily connect to the most dynamic focal areas.
The smart and diverse design of products in the River Park II subdivision helps residents make the most of the area; diverse functions with square design without dead corners.
The Spanish design style of the project is refined to the smallest size to create a construction product with top regional sophistication that is rarely found elsewhere.
💎 Having cooperated together through many projects, with this project of Novaland, GBplus is committed to best fulfill the requirements set by Nova E&C, ensuring safety, implementation progress and quality of the project.
PICTURES OF UNDER CONSTRUCTION